Pigmenta Permanent Cosmetics - Cape Cod: When it comes to business, finding the right opportunity at the right time is everything.
Just ask Jonanne Saraf Massard, the new owner of Cape Cod's first Pigmenta Permanent Cosmetics franchise. A client of Pigmenta since 2013, Massard often made the trip from her home on Martha's Vineyard to Pigmenta's Boston location. She was confident with Pigmenta owner Julia Dziuk's expertise in the art of permanent cosmetics, customized microblading and scar camouflage, and with her proven success in delivering natural looking solutions.
At the time she learned that Dziuk was beginning to franchise her established business, Massard was trying to figure out her own professional path.
"In the end, I feel I have become a very independent and strong businesswoman. I look forward to what the future brings!" Jonanne Massard.

Reaping the Rewards of Hard Work
Tripadvisor's top 25 b&b's and inns - Congratulations to two of our borrowers on Cape Cod for ranking in Tripadvisor's Top 25 B&B's and Inns in the country: Candleberry Inn on Cape Cod in Brewster, which garnered the #1 spot, and the Inn at Cook Street in Provincetown, which ranked #22.
In a year of heavy competition and changing traveler priorities, these two inns exceeded expectations and have been lauded as one of their favorites. Based on a full year of Tripadvisor reviews, the Travelers' Choice Awards honor the best in travel, recognizing the places that delivered the most exceptional experiences.

q's nuts - The pandemic forced many small businesses to change and adapt, and Boston-based Q's Nuts was no exception.
A family-run business launched in 2000 by spouses Brian and Beth Quinn, Q's Nuts is a small batch nut roasting company that produces over 20 unique flavors of vegan nuts. Over the years, the business has become a city staple, growing to include two storefronts and a healthy online business.

"The SBA loan process and all of the paperwork that comes with it can be overwhelming for a small business like ours, and Coastal knew just how to navigate and expedite that process." Beth Quinn

The GREAT BARNS COMPANY - When it comes to business, timing is everything.
The Great Barns Company got its start over 6 years ago, when co-owner Christopher McGrath decided to build upon a 30-year reputation of expert craftmanship to realize his own dream of starting a small business. Founded by Christopher and his wife Christine, Great Barns has taken the helm in constructing some of Cape Cod's most distinctive timber-frame barns, garages, pergolas, tiny homes and outbuildings.

"The banking relationship with Coastal enabled us to realize that we could own commercial property and that it was attainable without too much stress." - Christopher McGrath

Turning a Passion into a Business
CAPE COD BREW BUS - A home-based brewer for the past decade, Ryan Higgins dreamed about doing something with the craft beer world that reflected his love for the Cape and for great beer.

"Our experience with Coastal was smooth and streamlined, from start to finish," he said. "They were with us every step of the way." - Ryan Higgins

Small Business Mentoring That Works
NEW ENGLAND REPROGRAPHICS - Like many entrepreneurs, Neal Larsson knew that when launching a business, it's all about the timing.
After 21 years spent helping to grow and expand locally-based On the Water Media Group throughout the Northeast, he was ready for a new challenge. "I've always wanted to own my own business," Larsson said. "But coming from On the Water, which has such a solid reputation and great customer service, it was very important to me to find a business with those same ideals." When New England Reprographics came up for sale, the timing just clicked.
"Coastal Community Capital really broke it down for me and pointed me in the right direction on each phase - SCORE mentors, lending professionals, valuating and negotiating price...I don't think I could have pulled this off without the guidance that Coastal provided." - Neal Larsson

A Snapshot For Business Success
MV PHOTOBUS - The idea for Mark Lacourse's new business venture was born during a charter cruise he captains on Martha's Vineyard. Circling around the Island during a sunset sail, he realized it didn't matter if the cruise was 15 minutes long or one hour, as long as the passengers aboard were able to capture that one perfect keepsake photo.

"I don't think I would have been able to do it without Coastal's help. I really only pursued one other avenue, but I was quickly able to surmise it was going to be much more challenging going the route of a traditional lender." - Mark Lacourse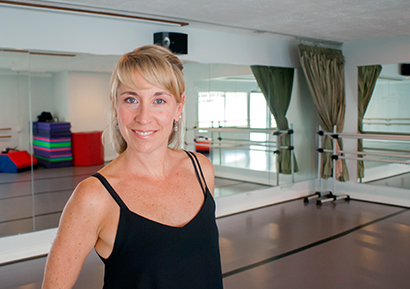 RISE VINEYARD PERFORMING ARTS - Jil Matrisciano established RISE Vineyard Performing Arts in 2007 to provide children living on Martha's Vineyard with a classical and diverse dance education in a studio setting they could call home. The dance studio grew and thrived over the years, but in 2016...

"This has given me a sense of security, knowing that the business I worked so hard to build and the services I provide to children can continue to exist." – Jil Matriscianoha Leonard
QUAHOG REPUBLIC - Erik Bevans formerly owned and operated the Mashnee Island Grill for many years. The grill, located in a great waterfront location in a dense neighborhood, was open seasonally from April through October and was extremely popular. Despite its popularity, neighborhood residents were outspoken in their opinion that the location was not appropriate for a restaurant. Unable to renew the lease, Erik was forced to vacate...
"Coastal Community Capital has opened so many doors for us. They are a huge champion for small businesses." – Erik Bevans And Tom Hughes
Veteran Seizes Small Business Opportunity
The Plum Porch - Sisters Samantha Leonard and Corrie Mays had plans to one day open a business together on Cape Cod. Building a business in their hometown of Marstons Mills was a mutual dream. But the timing was not quite right. While Leonard had put down roots on the Cape, Mays was still on active duty for the U.S. Marine Corps, stationed with her husband — a former Captain in the Marine Corps — in Pensacola...

"Coastal personalized the experience for us, and the entire process felt very much like a true partnership." - Corrie Mays And Samantha Leonard
Maximizing Efficiency Led To Business Success
TULEIKA BUILDING COMPANY - Success in business opens the door to new opportunities. It also can mean new challenges.This was the case for Viktar Tuleika, who in 2010 saw his residential construction company steadily grow and expand. Tuleika Building Company – which specializes in custom building and remodeling – was inundated with multiple jobs across the Cape, but...

"The end result was a happier workplace and greater profits." - Viktor Tuleika
Seeing Their Vision Through
SALT HOTELS - David Bowd and Kevin O'Shea had a clear vision for their first hotel venture back in 2011: blending the modern amenities of urban boutique hotels with the intimate and personalized charm of a bed and breakfast. With Bowd's 25+ years in the boutique hotel...

"I really don't think this would have been possible without the early and continuing support of Coastal Community Capital."– David Bowd And Kevin O'shea
Expanding Into Uncharted Waters
CAPE COD SPORTSMEN - Frank (Len) Greiner is no stranger to the sea. With 20+ years as a charter boat captain and commercial fisherman, and a graduate of Mass. Maritime Academy, the waters off Cape Cod are like his second home. In 2016, the longtime owner of the Harwich Port-based Cape Cod Sportsmen charter fishing service decided to expand his business into uncharted waters. After securing an additional boat slip in Saquatucket Harbor, he hoped to expand...

"Coastal made the process as easy as could be, and it was expedited too." – Len Greiner
Coastal/MGCC Grant Fuels Creative Marketing Initiatives
PLACES TO GO, LLC - Ed Pacheco had a marketing concept in mind that would help take his small business to the next level. So when he learned about a unique grant opportunity through Coastal Community Capital that would help support his vision, he jumped on it. Places to Go, Pacheco's full-service livery company that launched four years ago, was one of two... 
"It was like the old adage: You throw something against the wall to see if it will stick. In this case, it stuck."– Ed Pacheco
Childhood Connection Leads To New Career
REVERE GUEST HOUSE - Paul Novak's strong connection to Provincetown dates back to his childhood, when his family would return year after year to stroll the beautiful beaches and vibrant Commercial Street.These memories - captured perfectly in old family snapshots – grace the walls of the historic inn Paul now owns in the town he fell in love...
"Coastal Community Capital made the process so incredibly simple. I threw them a lot of curves along the way... but they made everything work." – Paul Novak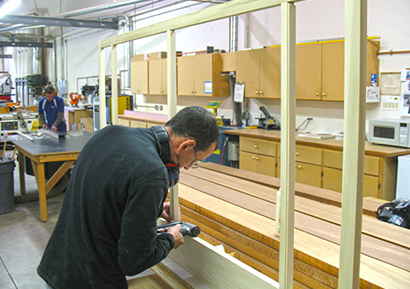 SHAW WOODWORKING - Jim Shaw's passion for woodworking was first ignited as he worked in his father's general contracting firm. In 1997, he and his wife Vicki turned that passion into a full-fledged business when they opened Shaw Woodworking. Shaw Woodworking – which specializes in the design of custom cabinets and...

"We needed capital to take us to the next level. Coastal Community Capital provided us the resources to be able to do that."– Jim Shaw
SANDWICH ANTIQUES CENTER - A longtime entrepreneur in the healthcare industry, Paul Dobson had his hands full owning and operating a successful medical device company. But he still managed to find time for one of his life's passions: collecting, buying and selling antiques. After nearly three decades of antiquing, Paul's impressive collection of rare...
"Not only did Coastal make this easier, they made it possible."– Paul Dobson
From Listing To Long-Term Investment
WALPOLE WASH HOUSE - When commercial realtor Stefan Frey took a look at his new listing last fall, he saw more than just a real estate sale. He saw an opportunity. The listing was Triton Car Wash...

"Coastal Community Capital is a great avenue for small business owners to access financing and lock in 20-year rates with little money down, something you don't always get with conventional financing." – Jim Shaw
COMMERCIAL FISHING VESSEL 'SEA HORSE' - A commercial fisherman on Martha's Vineyard since 2006, Andrew Wheeler had the tools and expertise to oversee a fishing venture. From permitting and purchasing to the capture and sale of his catch, Andrew had learned and mastered the daily operations of running a successful commercial fishing business. Now he just needed the right opportunity to start…

"Coastal Community Capital opened doors for me." – Andrew Wheeler

The First of its Kind on Cape Cod
KRAV MAGA BOSTON CAPE COD - Krav Maga Boston Cape Cod evolved from a longtime training relationship between Pat Carty, Rob Bitinas and Dennis Amato. A lieutenant with the Barnstable Police Department, Pat trained for 12 years with Krav Maga Boston, which teaches a reality-based self defense system that is fun, effective and can be performed by anyone, regardless of size, strength or athletic ability. After joining forces…

"This would not have happened without the efforts and understanding of Coastal Community Capital." – Charles Kipnes
Thinking Big Was his Key To Success
LANDMARK DENTAL - When he decided over a decade ago to open his own private dentistry practice, Dr. Ilya Livshin was sure of one thing. He wanted to think big. "A lot of people who open a business want to start small, and then before long they outgrow their business location," Dr. Livshin explains. "My goal was to create a state-of-the-art facility where I could…

"My goal was to create a state-of-the-art facility where I could continue to grow over the years. I was thinking of the future, and a place I could still be thriving in 20-30 years down the road." – Dr. Ilya Livshin
Seizing the Opportunity: Hook, Line & Sinker
L'ALOUETTE BY CHRISTIAN - With over 35 years experience in the local restaurant industry, the father-and-son team of Walter and Christian Schultz were excited about the prospect of opening their own restaurant again. The family, which formerly owned and operated the successful Chatham Arms Restaurant on Chatham Main Street and Academy Ocean Grille in Orleans, were just waiting for…

"Coastal was so easy to work with throughout the process. They were supportive, there were no complications and they really took care of everything." – Christian Schultz
New Venture Revolutionizes Home Improvement Projects
MUSSELBOUND LLC - For years, Brewster resident Terry Jones had been sitting on an idea that he believed would revolutionize home tile projects. He had a product concept and he had a plan. Now he just needed the financial backing to make it a reality. "I was referred to Coastal Community Capital, and Jeannine was a believer," Terry said. "They could see my vision and they were committed to helping me see it through." That was…

"When I connected with Coastal Community Capital, things started to happen. The experience was a game-changer for me." – Terry Jones
Cape Cod Rehab's Vision Comes to Life
CAPE COD REHAB PHYSICAL THERAPY & FITNESS - "The vision we had has come to life over the past year," Joe Carroll and co-owner of Cape Cod Rehab Physical Therapy & Fitness said back in 2013.  Over the years, Joe and Kathy Carroll grew their business to meet the healthcare needs of the community. In addition to their Mashpee location, they opened and operated offices in Osterville and Hyannis. However, with their aging Mashpee location becoming increasingly inadequate, the Carroll's sought financing in order to relocate…

"In our first year we are ahead of projections and the future is bright!" – Joe & Kathy Carroll
Poor access to healthy food is a growing problem in Massachusetts. According to the Massachusetts Food Trust, more than 2.8 million people residing in the state's low income and rural areas lack access to grocery stores, limiting them from fresh produce, quality meat and nutritious options. This number includes over 700,000 children and 523,000 seniors. 
Ernie's Harvest Time is a symbol of hope in the movement to eradicate food deserts.